Conservative Search Engine & News Discovery
Jul 11, 2018 5:31 PM - 2 mon, 1 week, 6 day, 20 hour, 6 min ago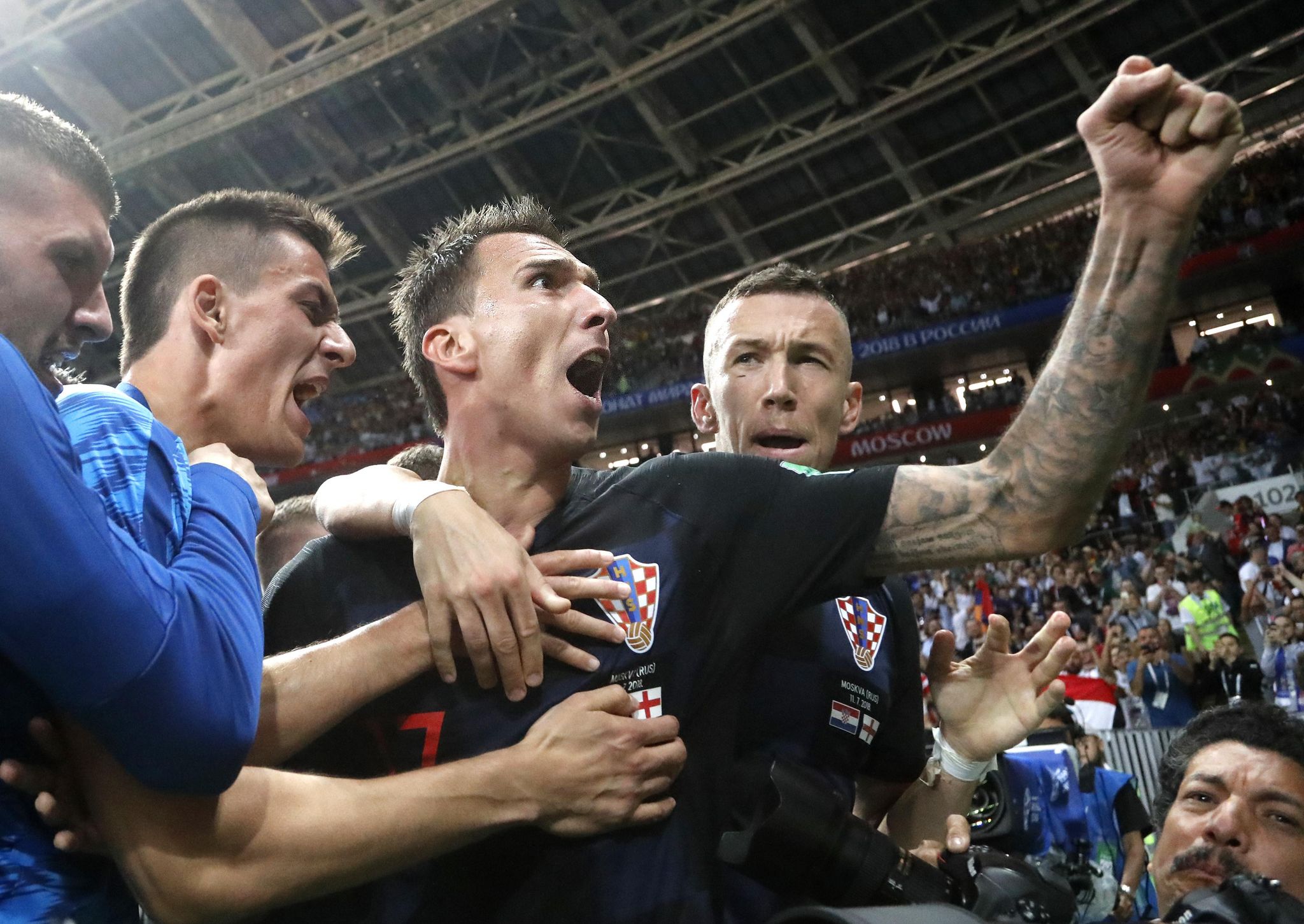 Excerpt: When the final whistle blew and they knew they were going to their first World Cup final, the Croatians ran to their jumping and cheering fans in their iconic red-and-white checkered jerseys.... Read More
Search Builder:
(Click to add term to search box)
Defender Sime Vrsaljko
goalkeeper Jordan Pickford
World Cup
goalkeeper Danijel Subasic
World Cup semifinal
midfielder Ivan Rakatic
Perisic outjumped Tripper
Mario Mandzukic
Washington Times
Luca Modric
right foot
Dejan Lovren
stoppage time
England debut
David Beckham
English players
block Mandzukic
right leg
Click
Harry Kane
Day Croatia
RONALD BLUM
Associated Press
checkered jerseys
Ivan Perisic
knockout stage
**The statements and opinions expressed are solely those of the author and do not necessarily reflect those of this website or it's affiliates. The opinions expressed here should not be understood as advocated by or sanctioned by this website or it's affiliates. Information contained on this site is provided on an "as is" basis with no guarantees of completeness, accuracy, usefulness or timeliness and should not be relied upon. You use this website, information, and content at your own risk. This includes information and content linked to and from this website. Content displayed may contain copyrighted material the use of which has not always been specifically authorized by the copyright owner. We are making such material available in our efforts to report the news, advance understanding of the issues, and discover content. We believe this constitutes fair use of any such copyrighted material. Content is removed on a case by case basis. To request that content be removed, contact us using the following form: Contact Us. 4Internet LLC, its members, owners, employees, contractors, customers, users, agents, affiliates, and/or assigns, will not be liable for any damages.